liquidcrew
Regular price
$105.00 USD
Regular price
Sale price
$105.00 USD
Unit price
per
Sale
Sold out
Share
Ever go to a carshow and want to show off your interior but don't want nose smudges/drool on your glass or your doors unlocked for unattended kids to play in your car like a bouncy castle?
This door prop allows for car show interiors to come to life. Show off our beautiful floor mats and your gorgeous seats all while keeping your interior safe(r) from those who look with their hands.
Fabricated from thick 0.125" aluminum for a sturdy yet lightweight application. Cut outs can be customized (within certain character restrictions). Raw aluminum finish which you can have polished or powdercoated to match your build.
Comes as pair or Drivers/Passenger only.
This door prop will work on any car door that has a square style latch as listed in the photo. Install by fully opening the door, inserting the latch tab into the door, then carefully close door while dropping the prop into the inner latch. To remove simply reverse these steps and "open" your door handle. 
View full details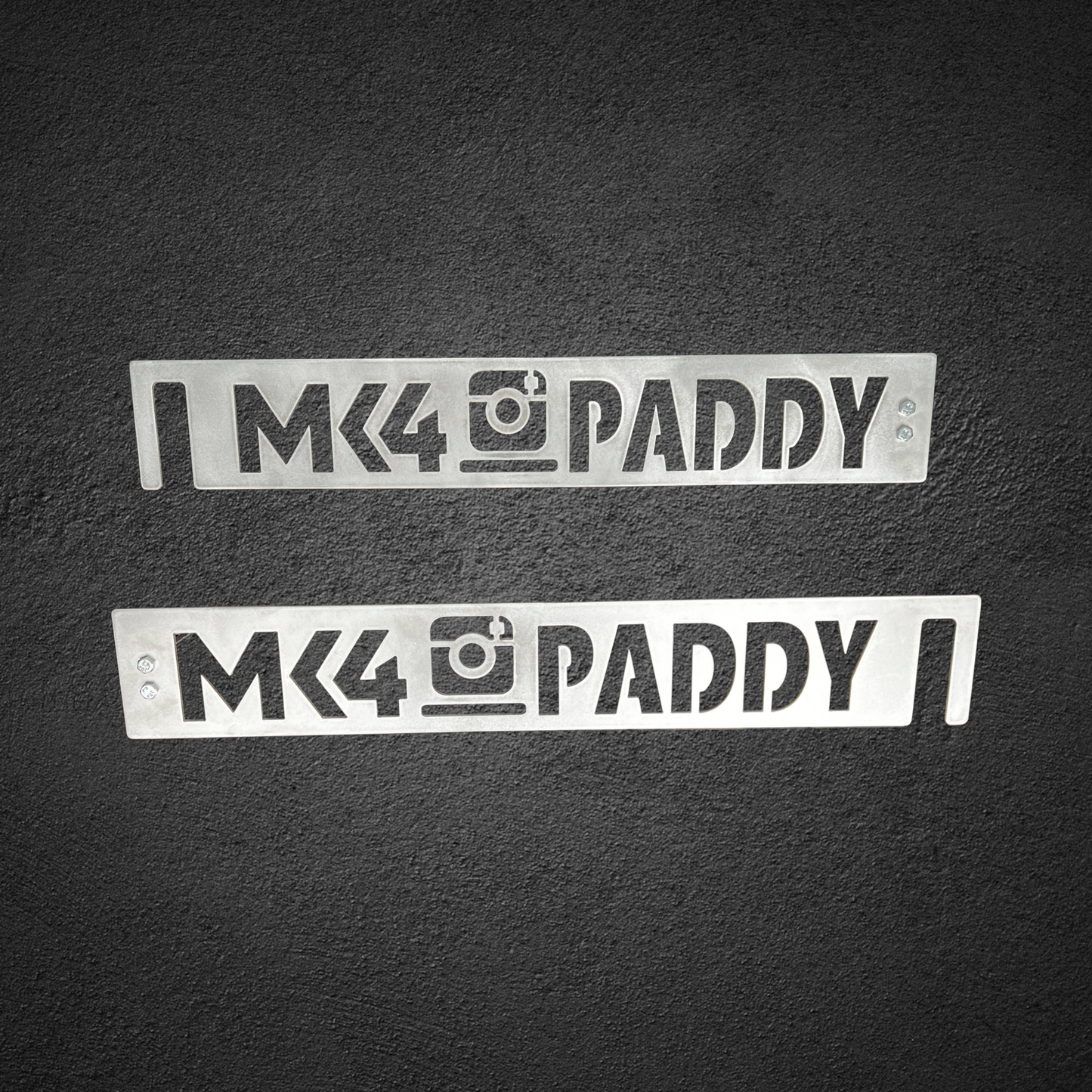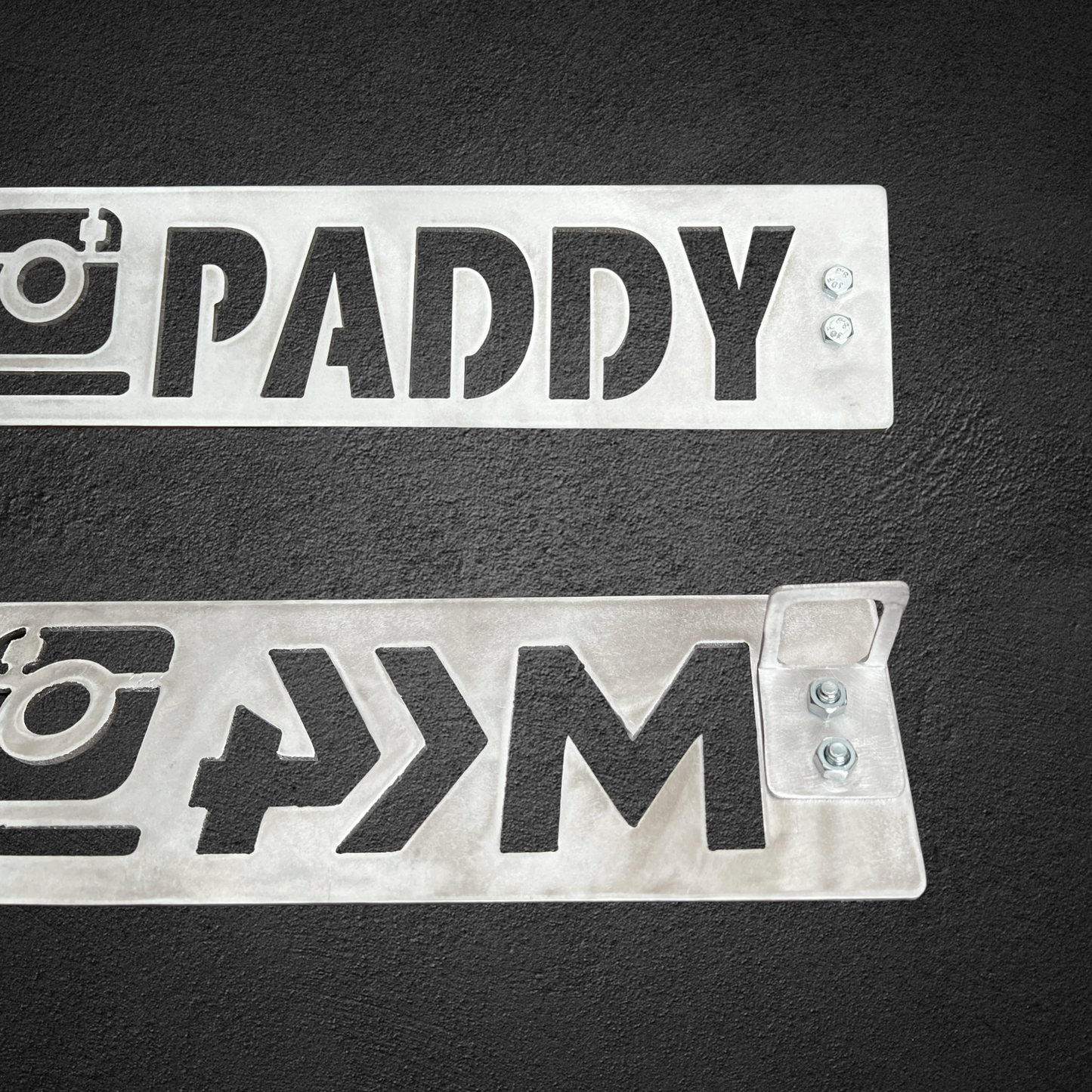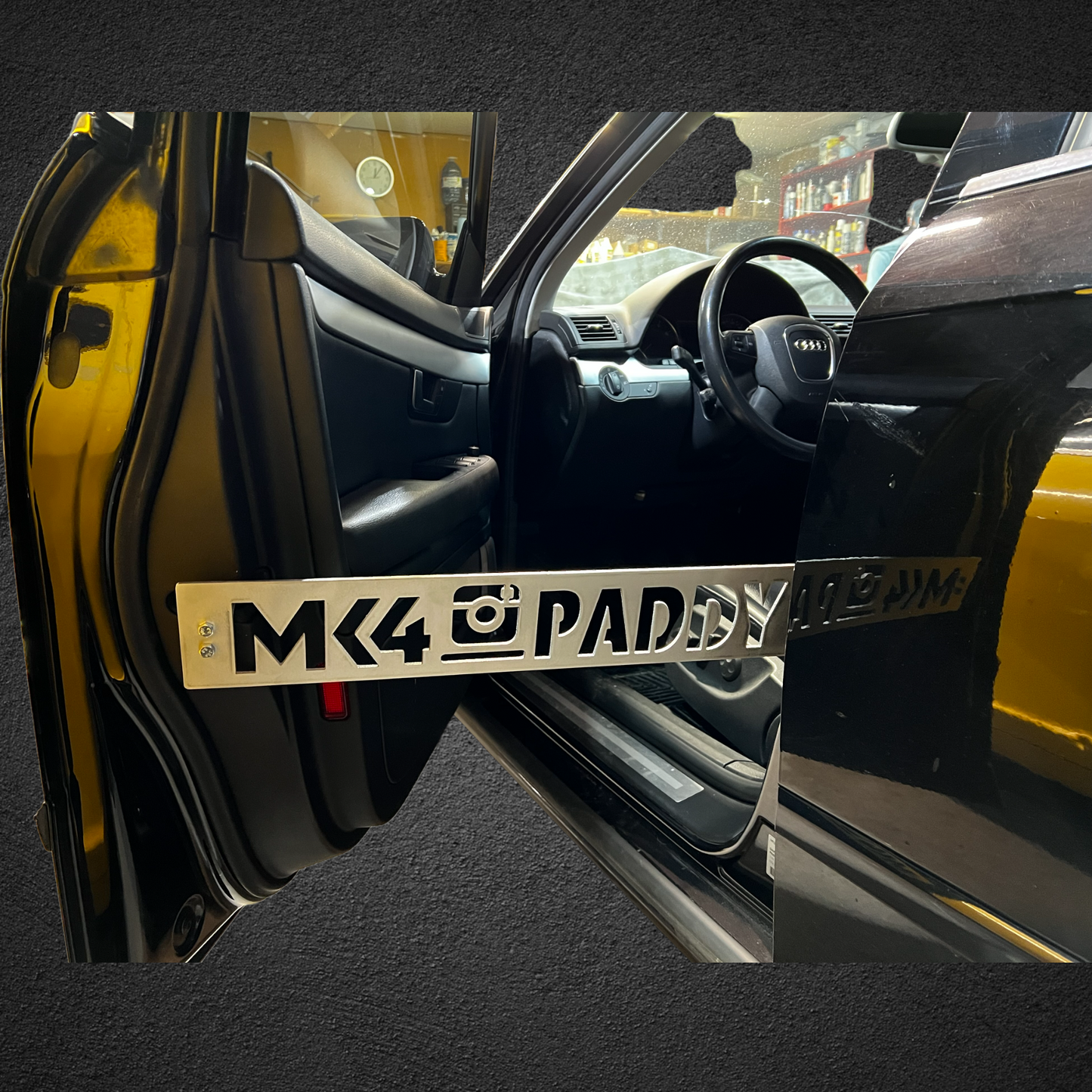 All items are made with you in mind. We use quality metals with all our products, designed with lightweight and durability in mind.